NSFW is a familiar acronym for people active on social media and content-creating circles. It stands for 'Not Safe for Work' and indicates that the content tagged as NSFW is not safe to be read or seen in professional spaces. It can include everything from explicitly sexual imagery to graphic violence. It is an easy and convenient way to warn people about the content they are about to see.
But what does it mean on Discord?
NSFW on Discord
Discord endeavors to make its platform safe for everyone by ensuring that users don't stumble across NSFW content without warning, especially minor users. The application automatically filters out NSFW imagery for channels that aren't marked with it or 'Safe for Work' channels.
When a user attempts to upload explicit images or use explicit language, Discord can restrict them and disallow the upload.
The story is different for channels that aren't age-restricted. In these channels, users can use explicit language and discuss explicit content without any restrictions other than those imposed by the server management. Of course, this excludes anything illegal. No server manager will allow illegal content on their server if they want to keep it live for any stretch of time.
How to Enable NSFW on Discord?
You can make a channel NSFW by age restricting it. The process is very simple and only requires a few steps
Step [1]. Find the channel you want to restrict and click on the gear icon to access the edit page.

Step [2]. On the overview page, select the option for 'Age-Restricted Channel.'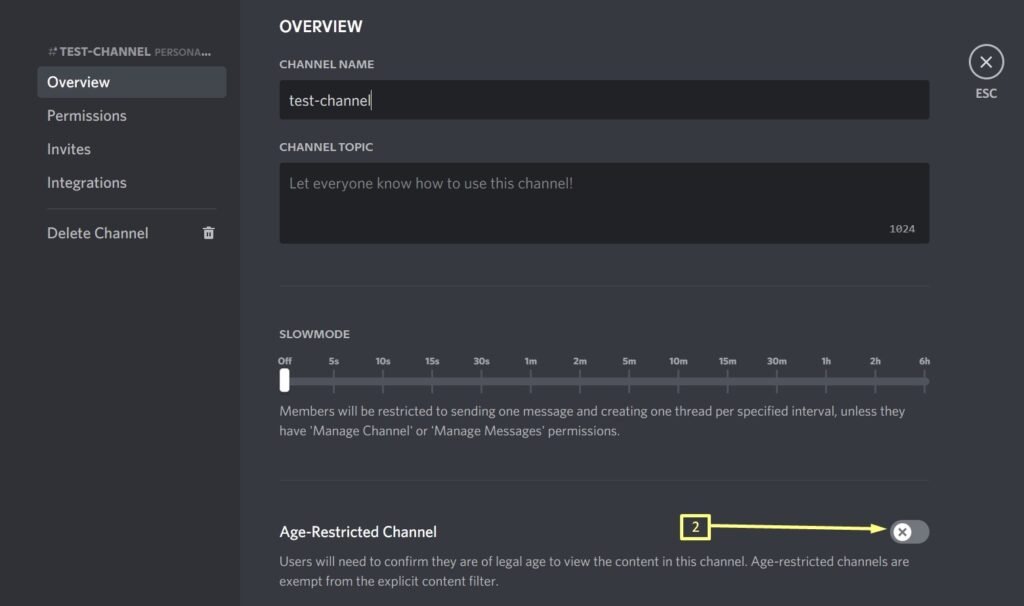 Step [3]. Toggle it on so the switch is green and shows and tick mark.
(Age-restricted channel option toggled on)
Step [4]. Save the changes to record the setting.

This ensures your channel is age-restricted and people can only access it if they confirm they are willing to see NSFW content. It also ensures Discord's content filter doesn't fully apply to that particular channel.
Once the settings are saved, new users entering the channel will see a warning that they're about to enter an age-restricted channel. If they want to proceed, they must click on 'Continue.'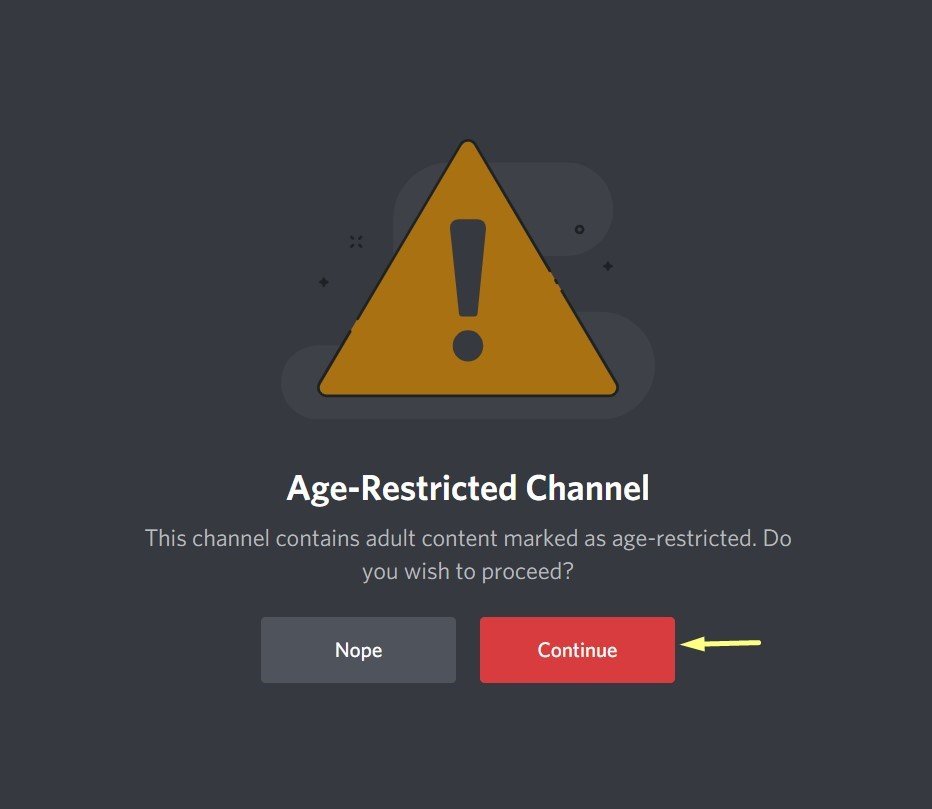 These easy steps will enable the age restriction on channels and add another layer of safety to your server. You can also build upon this by assigning an NSFW role to members and then restricting channels to that role. However, you will still need to make the channel age-restricted to ensure people can share NSFW content there.
If you want to know more about Discord functions and tricks, feel free to explore our Discord category for other blog posts and interesting content. 
Click here to know the easy steps to create a discord server.
Learn more
Why Is My Discord PFP Blurry? – Read here