To gather all the attention on Notion text it is advised to add color. The process is simple and easy however, there is no full-background customization tool available. However, there are still options to avail and change the background by blocks.
How to change the background In Notion on the desktop?
Normally Highlighting text with a different color helps grab all the attention but if the block color is changed it brings diversity to the workspace.
Here is a step-by-step guide to changing the background color on the Desktop
Step 1: Open your Notion workspace and click on the dotted icon present on the left side of the block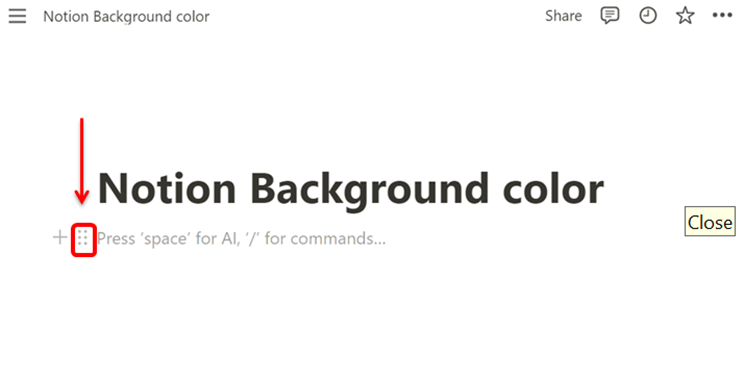 Step 2: Select a color from the drop-down menu. You will come across two sections: Background and Color. Select your desired background color for the block.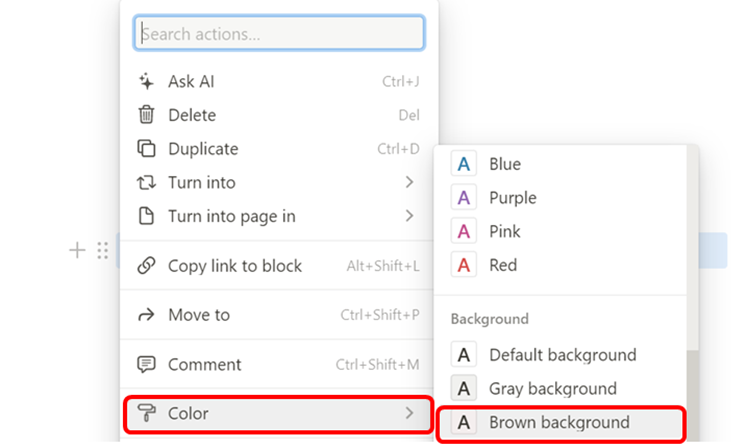 You can use a keyboard shortcut like "/brown " to change the background
color
How to change the background color on Notion Android?
The process is easier in comparison to the desktop version making the content engaging.
Step 1: Tap on the desired block
Step 2: Select the letter "A" present on the bottom taskbar
Step 3: Scroll and select the background section and decide on your desired color.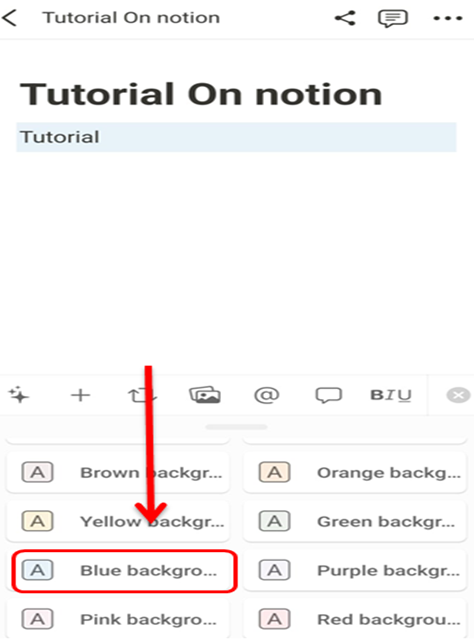 There is a limitation to the Notion Android version, you cannot change the color of the databases. For the same, you will need to have a toggle list come in handy and then insert the database using Desktop because it is a strenuous process.
💡 We recommend you check out the Notion Pro version and not leave any opportunity to enjoy the best features on your workspaces.
Try Notion Pro
Used by the world's most innovative teams.
---
Add to any paid plan for $8 per member/month, billed annually $10 per member/month for monthly billing, and Free plans.
Try Notion AI
Access the limitless power of AI, right inside Notion.
---
-Notion AI
-Grammarly Premium
-ChatGPT Plus
-Jasper
FAQs
Can I change Notion background color?
Yes, you can change the color using options from the sidebar on Android or selecting from the drop-down options on desktop.
How to change fonts and color in notion?
You can simply select the desired font and click multiple dots to open the drag-down menu to select the color text option from it to apply.
Learn more: