In this article, we discussed back office automation. Let's get started.
What Is Office Automation?
It is substituting automated technologies for manual, off-system office operations and workflows that orchestrate tasks and apply business logic to make previously human decisions.
Efforts to Automate the Office Increase Efficiency
Automation efforts in the office aim to reduce manual processes, reduce paper consumption, and establish a standard framework for doing tasks effectively. This entails digitizing jobs and paper-based processes, as well as developing systems to more efficiently route information. To do this, studies are specified in digital office automation tools and coupled into a sequence of actionable, automated actions that are consistently executed via office automation software.
Several back-office functions can benefit from an office automation system, including the following:
Finance
Personnel
IT
Marketing
Legal
Sale
Compliance
Development of new products
Security/Maintenance

Often, even in massive firms, systems and "processes" are comprised of people emailing spreadsheets and documents around for evaluation. A typical example is when one person emails another with information that needs to be entered into another system (e.g., "Please enter this into the CRM!"). Another example is someone sending a request by email to a departmental mailbox rather than directly entering the information into a digital form for automated routing, inspection, approval, and insertion into a standard system.
Clearly, they are not best-in-class methods for managing information flow between people and technology. Indeed, all of these manual processes are more likely to frustrate and obstruct corporate objectives than to achieve them.
Seven techniques for automating the back office
Employees will have more time to focus on higher-value tasks.
With virtual assistants, interactions can be more individualized.
Document management will become more efficient and thorough.
Forecasting will be sophisticated.
Decreased fraud and squandering
Retention of customers and employees can be predicted
Blockchain technology enables more efficient, transparent, secure, and speedier transactions.
Back Office automation – A Must-Have for Every Organization
When back-office automation software is introduced in a business, significant changes are instantly made to these critical activities
i) Document storage and access
By utilizing a workflow automation software's cloud storage and backup capabilities, you may conveniently store and access documents. It will significantly minimize office turmoil by allowing staff to search for and get information from a central repository effortlessly.
ii) Improved customer service
A streamlined workplace atmosphere makes it easier for your customer service team to handle inquiries and answer quickly. The support crew can keep track of customers by utilizing the accessible database.
iii) Bringing team members together to facilitate decision-making
Team members can communicate with one another via the comments area. Managers will receive reminders when approvals are pending, and they will no longer be a bottleneck or have an employee awaiting their permission, as all tasks will be automated.
Back office chores that are perfect for automation
Before we look at some examples of back-office automation, it's helpful to understand some of the characteristics of jobs that make them suitable candidates for office automation. Look for assignments that:

Frequently occur
Are repetitious
Require considerable labor.
Established: choose a task or process with predictable operations, a track record of success, and predictable costs. Automating an inefficient procedure will exacerbate the problem. Without previous data, you will have little by which to judge success.
High return on investment: identify places where automation technologies might save you money.
Data entry is an excellent candidate for back-office automation. It is one of the most monotonous, time-consuming, and often occurring back-office activities. Additionally, it is prone to human mistakes, which is true in practically every industry. Automating data input operations enables firms to achieve a significant return on investment. Organizations can dramatically minimize human data entry requirements by implementing automation technologies such as robotic process automation (RPA), allowing employees to focus on more strategic and high-value tasks. Additionally, costly data entering errors can be avoided.
Employee onboarding and offboarding are two back-office processes that are well-suited for automation. Organizations hire and fire personnel regularly. Employee onboarding is a lengthy procedure that often includes training, obtaining and submitting critical documentation, providing access privileges, and assigning assets. Poor onboarding experiences might result in low retention. Additionally, a lengthy procedure prevents new hires from participating and being productive.
Many organizations overlook the offboarding procedure. This is a mistake that creates security and legal concerns and a missed opportunity to leave a positive final impression on departing staff. Workflow software can automate both the onboarding and offboarding procedures. For instance, firms can construct offboarding checklists to maintain process consistency and ensure that all departing employees' obligations are satisfied.
Another time-consuming back-office operation is placing purchase orders. A request may need to be examined and signed by numerous parties to be approved. This inefficient procedure has the potential to cause severe delays. For instance, the request may go unreviewed for several hours or even days if a supervisor is unavailable. Alternatively, the supervisor may review the purchase order solely to request rectification. The requestor is then required to create a new purchase order and repeat the process.
Purchase orders can be forwarded automatically to supervisors for review using automation. If the order is approved, an email notification to the vendor for approval can be issued. Once the vendor has approved the purchase order, the program can automatically construct a contract for both parties to sign. or performed, the requestor may close the purchase order. Automation transforms a process that can take several days or longer into a near-instantaneous one.
Back-office functions are critical to the success of every firm. They also have a reputation for being productivity killers, diverting employees' attention away from value-added jobs and away from achieving actual growth. Fortunately,
These tasks can be partially or totally automated using artificial intelligence, resulting in cost savings, increased productivity, and faster processing times, all of which boost short- and medium-term profitability.
You may now double or treble your productivity while reducing costs and freeing up your team to pursue new business opportunities.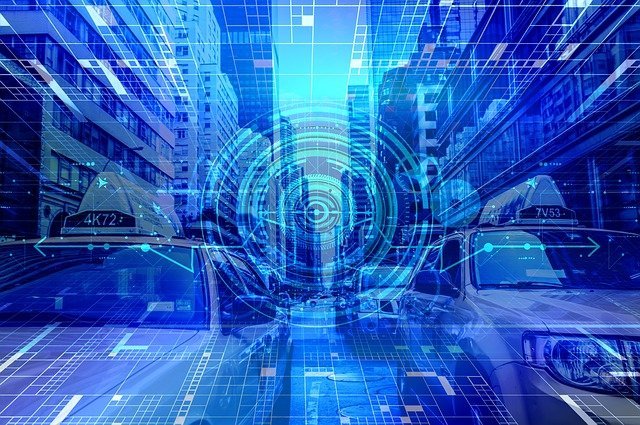 Brainpool is an artificial intelligence consulting firm that specializes in the development of custom AI solutions for businesses. We assemble teams of AI researchers developing cutting-edge AI algorithms and industry veterans to design and deploy custom AI solutions for organizations. Brainpool is a global network of 500 of the world's leading professionals in artificial intelligence and machine learning. We assemble teams of AI researchers working on cutting-edge AI algorithms and industry veterans to design and deploy bespoke AI solutions for organizations.
Read more: